From time to time throughout the year, we have 'get togethers' on a purely social basis, and often people from the congregation of St Barnabas and other churches on the island as well as from the wider local community join us as well.
In the past we have had visits to a winery; we have explored local churches in the company of a guide, and enjoyed meals in tavernas. Church may engage you in surprising ways.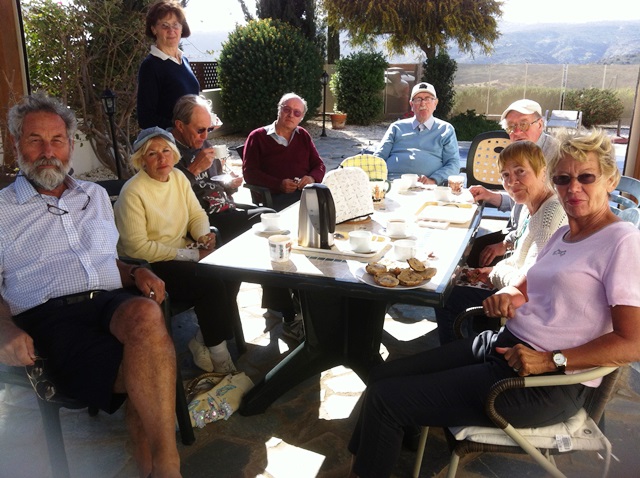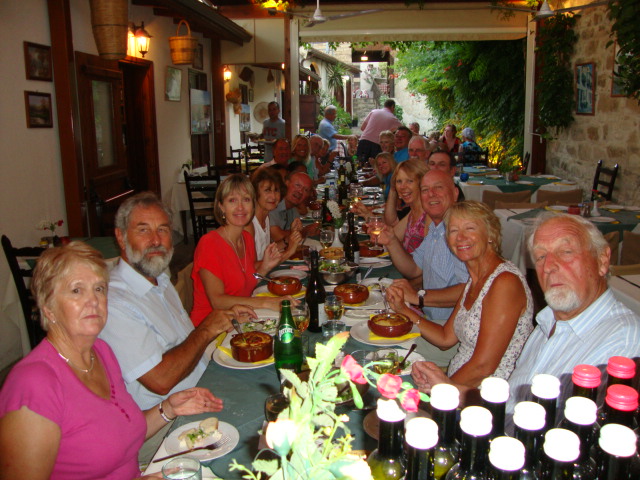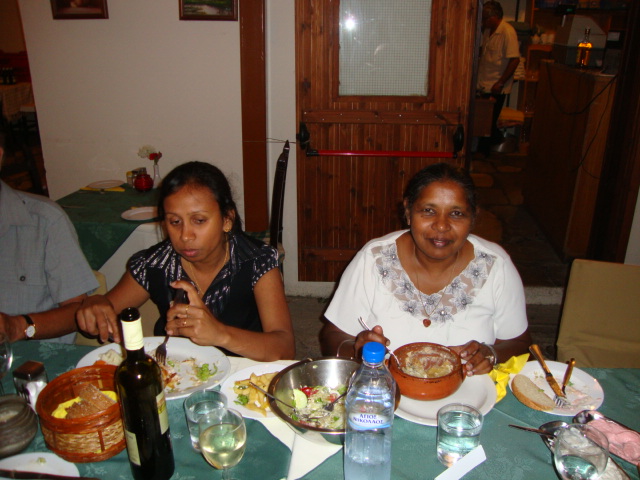 If coming to our church in the first instance seems a bit daunting, then why not come to one of our social outings first and get to know people? Details will be published on the What's On page and in the news sheets on the Home page of this site, and in the regular news/service sheets produced by St Barnabas'.
Past events:
⇒ 23 July 2017: Following the last service at St Lazarus for our former chaplain, Rev. Derek Smith, the congregation adjourned to the O'Vrakas Taverna in the village. Many people from St Barnabas joined us, and despite the sad occasion of Derek's retirement, there was great conviviality. Derek and Sue were presented with a hand-painted icon of St Lazarus to remind them of their time with us. We wish them well in retirement.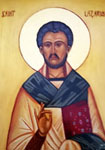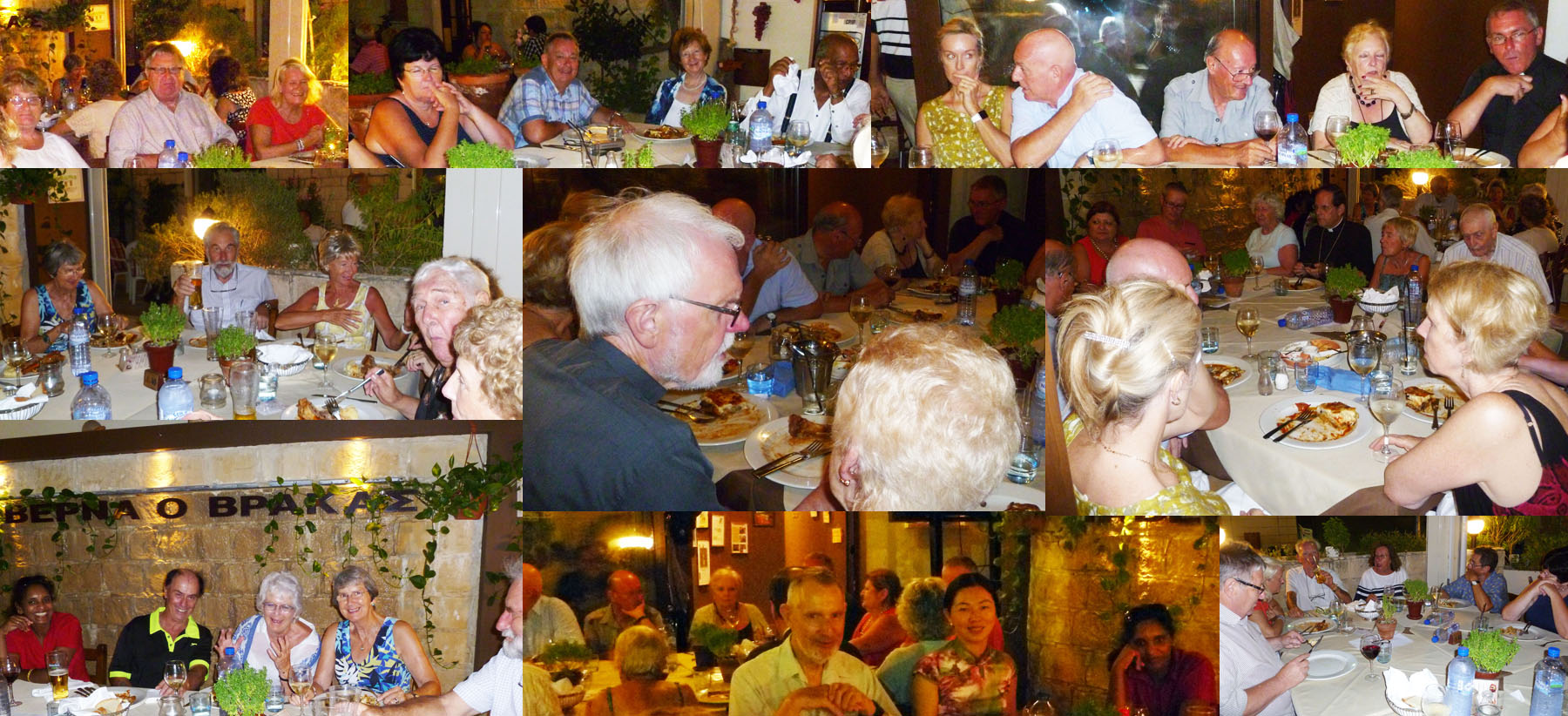 ⇒ 10 July 2016: It's not often that one gets to share with our (former) vicar and his wife in celebrating their 43rd wedding anniversary – but this is what happened after the service on 10 July. The room under the amphitheatre buzzed with activity, as more and more people poured in to attend the Holy Communion service prior to the celebration. So many were there, that we ran out of hymn books, (more than 75 people attended). We adjourned to the Columbia Beach Resort Hotel for refreshments, where even more people appeared. A most enjoyable celebration of the lives of two very special people.
Pictures of  the Holy Communion
Service on 10 July 2016

Photos courtesy of
Julia Lewis
⇒ 13th November 2015: Trip to old Turkish  baths in Pafos, and then to Lempa, an ancient historical village, followed by lunch at Aphrodite's Rock Brewery, and then a tour of the brewery. Much enjoyed by everyone.
⇒ 5th Anniversary of St Lazarus church on 28 June 2015.
Bishop Michael led the Holy Communion service at St Lazarus on the 5th anniversary of the inception of St Lazarus.  Afterwards, the congregation went for a meal at O Vrakis Taverna in Pissouri Village. We were pleased to welcome visitors from the congregation of St Barnabas to both the service and the meal afterwards.
Right: Bishop Michael outside St Lazarus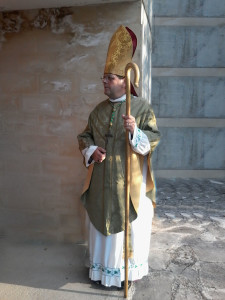 ⇒ St Lazarus Christmas Lunch on 2 December 2014 at the Yiallos Restaurant Pissouri Bay. Good food and good company!